SUPPORTING YOU TO SELL MORE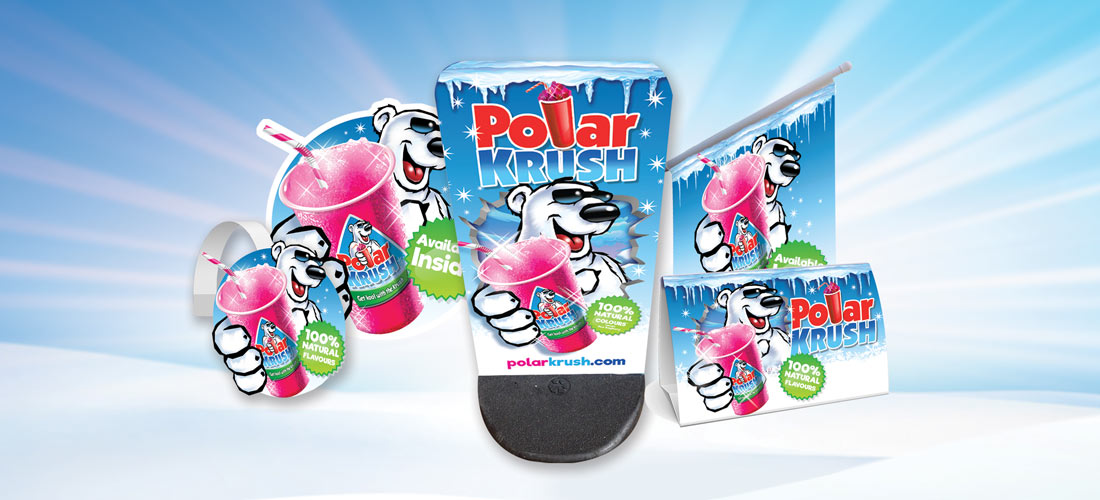 We will help you to increase your sales and therefore your profits with our comprehensive marketing package.
We have teardrop banners, pull up signs and pavement signs to grab customers' attention and entice them into your store, posters, Paw cup displays, table cards and cup dispensers to remind them what they're looking for, and great flavour labels and pricing stickers which work with the machines to really make their mouths water!!
Customers will have their delicious natural frozen drink served in a clear, branded cup and lid, so that their drink is very visible to other customers, and will come with our cleverly designed spoon straw, so that not a drop is wasted!
Alternatively, kids will clamour for our great, collectable PAW cups, which can be taken home and reused- and for which you can sell refills. PAW cups look great with more than one colour…
OUTSIDE
TEARDROP BANNERS
PULL UP BANNERS
PAVEMENT SIGNS
INSIDE
POSTERS
PAW CUP DISPLAYS
CUP DISPENSERS
TABLE CARDS
AND FINALLY
FLAVOUR LABELS
PRICE STICKERS