REMOTE CUSTOMER SUPPORT
From our Head Office in Northumberland, we have a team ready to make sure that your sales continue to grow. 
Our trained helpdesk advisors are always available to give you immediate, friendly, useful support that will get you back up and running in no time. 
If you are running low on supplies? Need technical help? Want to know about our range of delicious iced drinks flavours? No problem! Our customer service team are ready to take your orders and offer advice.
Below are some short videos full of helpful advice and tips – just click on the relevant one and off you go… 
VIDEO USER GUIDES
remote kare
'smart' technology
Our Remote Kare SMART cards are fitted into every machine. Through these we monitor the important factors that will affect your machine's performance to give you complete peace of mind.
We consider our contract with you as a partnership, and through Remote Kare, we will support you by monitoring any changes to the performance of your machine, and contacting you to talk through any action required. We understand that any break in service will cost you money, and our 25 years of experience in the iced drinks market tells us that the vast majority of breaks in service are completely avoidable, and through Remote Kare, we can support you to avoid this unfortunate situation.
Another real benefit of Remote Kare is that in the unlikely event that your machine needs attention from one of our trained engineers, we can see exactly what the problem is, and we can get someone to you as quickly as possible to get you back up and running.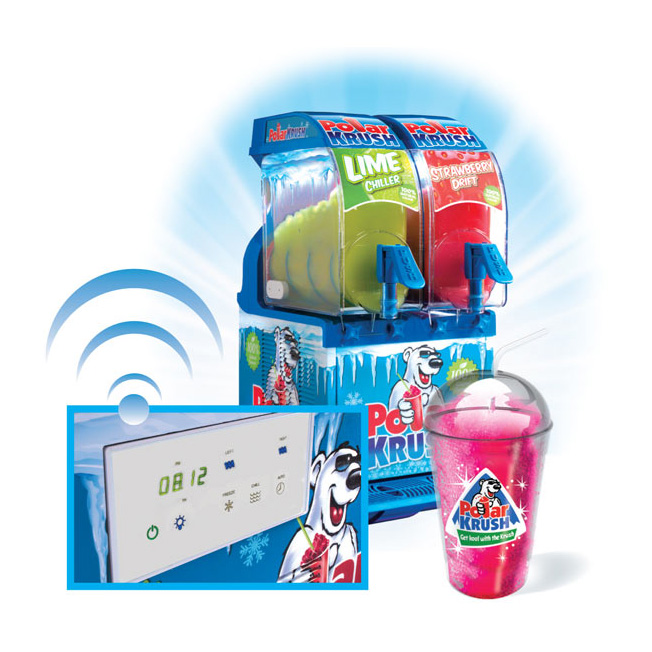 Nationwide Service
& Maintenance
If you should need a visit from one of our engineers, we have a trained and qualified team to cover the country, so we can ensure that your machine is running again in no time!
MINIMISING DOWNTIME, REDUCING LOST SALES